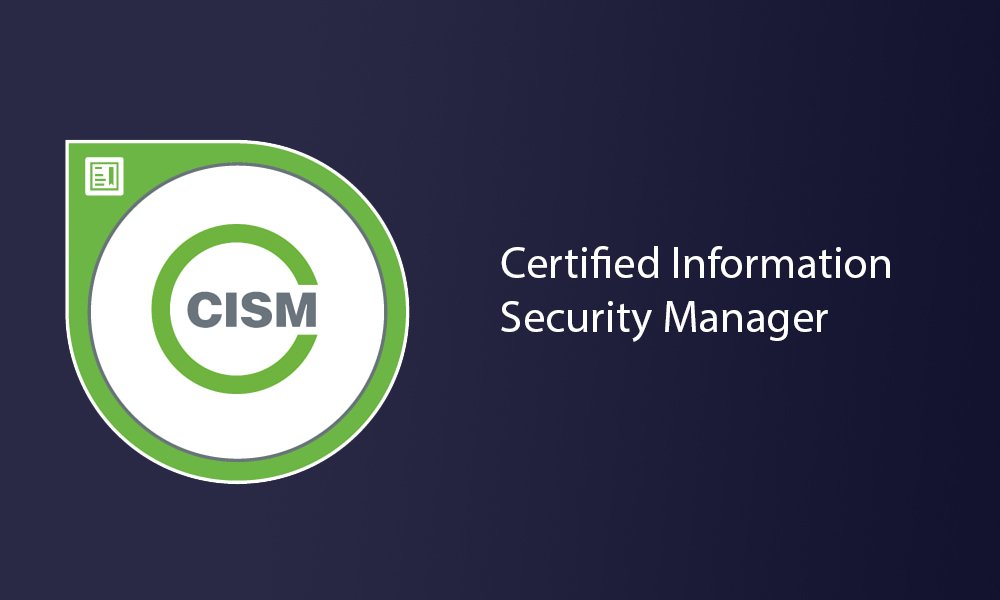 CISM (Certified Information Security Manager)
CISM (Certified Information Security Manager) is a key certification for information security professionals who manage, design and assess enterprise information security.
Learning Outcomes
-CISM certification allows people to become good risk analysts.
-Will know about security program development
-Will grow skills for job and versatility
-Challenging Job environment
Benefits of CISM Certification
-Recognition of achievement of advanced job skills as required for an information security professional.
-Worldwide recognition as an information security manager.
-Confirms commitment to profession.
-Provides access to valuable resources, such as peer networking and idea exchange
Why You Need This Course
Getting CISM certified puts you in high demand with employers around the world that recognize the achievement and capability CISM certification represents. CISM shows that you have
an all-around knowledge of technical competence and an understanding of business objectives around data security.