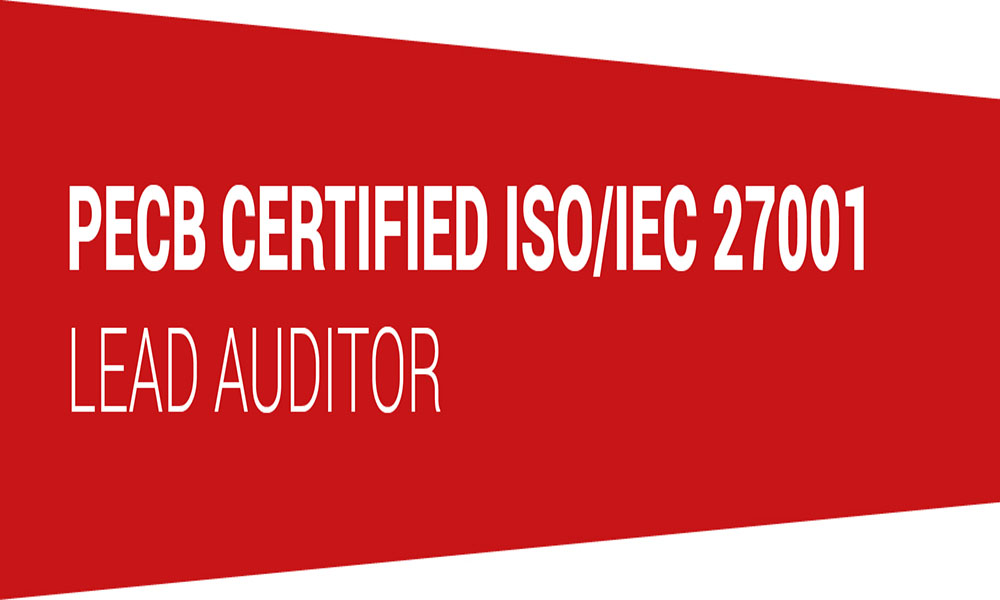 ISO/IEC 27001 Lead Auditor
The ISO/IEC 27001 Lead Auditor certification consists of professional certification for auditors who are specialized in information security management systems (ISMS) based on the ISO/IEC 27001 standard.
Learning
Understand a Privacy Information Management System (PIMS) and its processes based on ISO/IEC 27701
Identify the relationship between ISO/IEC 27701, ISO/IEC 27001, ISO/IEC 27002, and other standards and regulatory frameworks
Acquire the competencies of the auditor's role in planning, leading, and following up on a management system audit in accordance with ISO 19011
Learn how to interpret the requirements of ISO/IEC 27701 in the context of a PIMS audit
Benefits
Improved customer and business partner confidence
Why you need this course

ISO 27001 is the accepted global benchmark for the effective management of information assets. You can protect your reputation along with complying with business, legal, contractual and regulatory requirements.